- 17 Legends Loriann Assistant Coach, 12 PV Legends Performance Coach, Head Trainer for Surfside Girls Private Training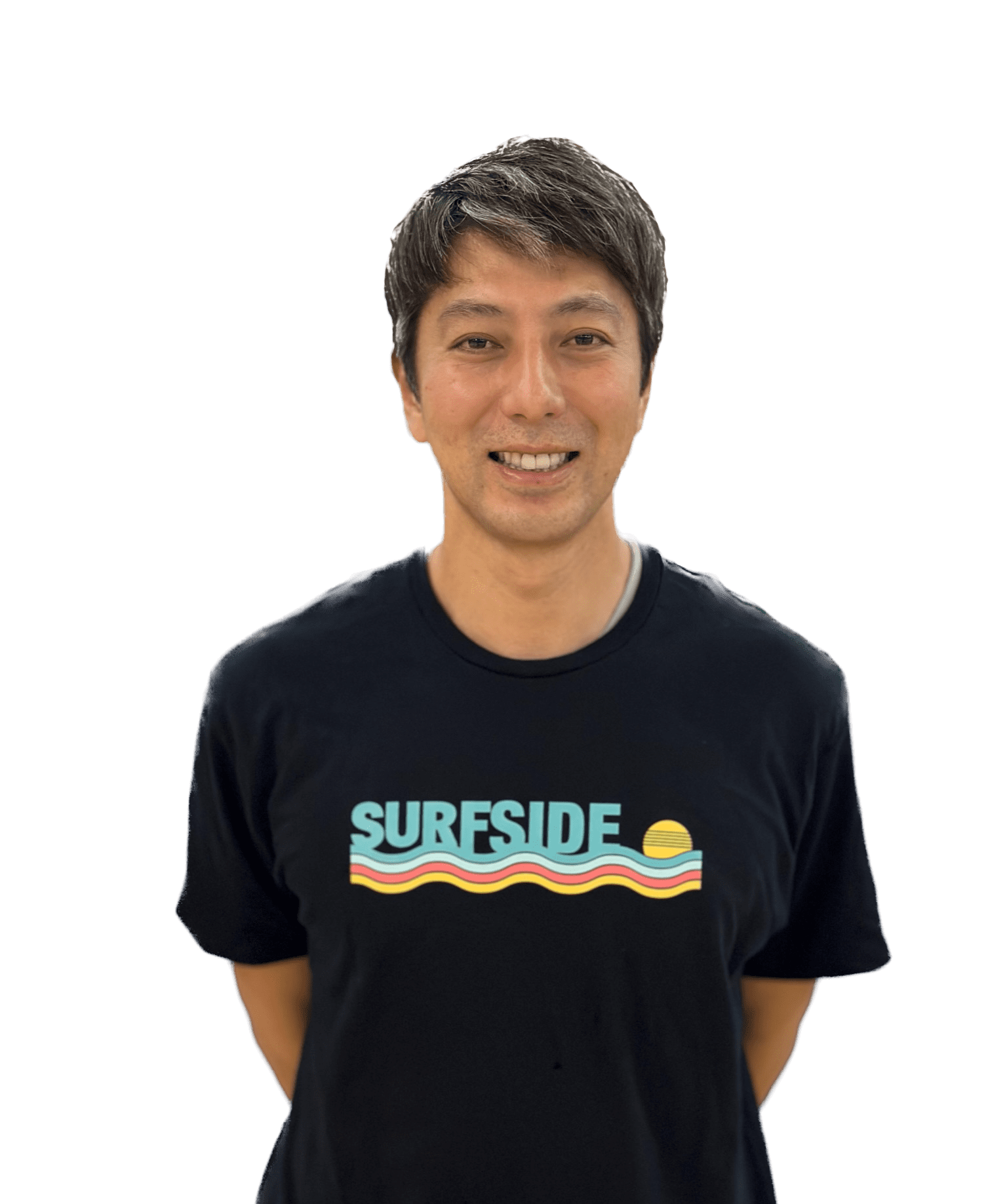 Tomo Sakugawa's Experience
Coach Tomo is a 2nd year coach with Surfside.  Tomos technical training for our athletes sets him apart. He brings years of experience as a top player from Japan.  Tomo played 10 years before moving into coaching. He trains Surfside athletes both indoor and on the beach in groups and privately. The improvements we see under Tomos guidance allows athletes to play at the next level. For the 2022-23 club season,  Coach Tomo will be assisting 16 PV Legends and providing private training for many of our Surfside Athletes.
Player Achievements:
Selected Jr. National team Indoor volleyball training program in Japan in 1997
Selected First team in Community College in CA. 2001-2002
CBVA AAA rating from 2003 – 2010
CBVA overall ranking 3rd in 2007
Qualified in 2008 for the AVP.
Trainer for Professional MLB, NFL, and U.S. Olympians at Egoscue of Del Mar in San Diego in 2003-2006.
Coaching Achievements:
2022-2023 Surfside 16 PV Legends Champions of the SCVA Power league
2022-2023 Surfside 16 PV Legends Champions of Triple Crown NIT Elite Division.
2022-2023 Surfside 16 PV Legends Gold Medal Philadelphia Qualifier
Surfside 15 PV Legends Champions of the PVL Premier league 3x
Surfside 15 PV Legends Silver Medal Philadelphia Qualifier
Surfside 15 PV Legends 11th place finish National Championships