- 16 Legends Wyatt Assistant Coach, 13 PV Loriann Assistant Coach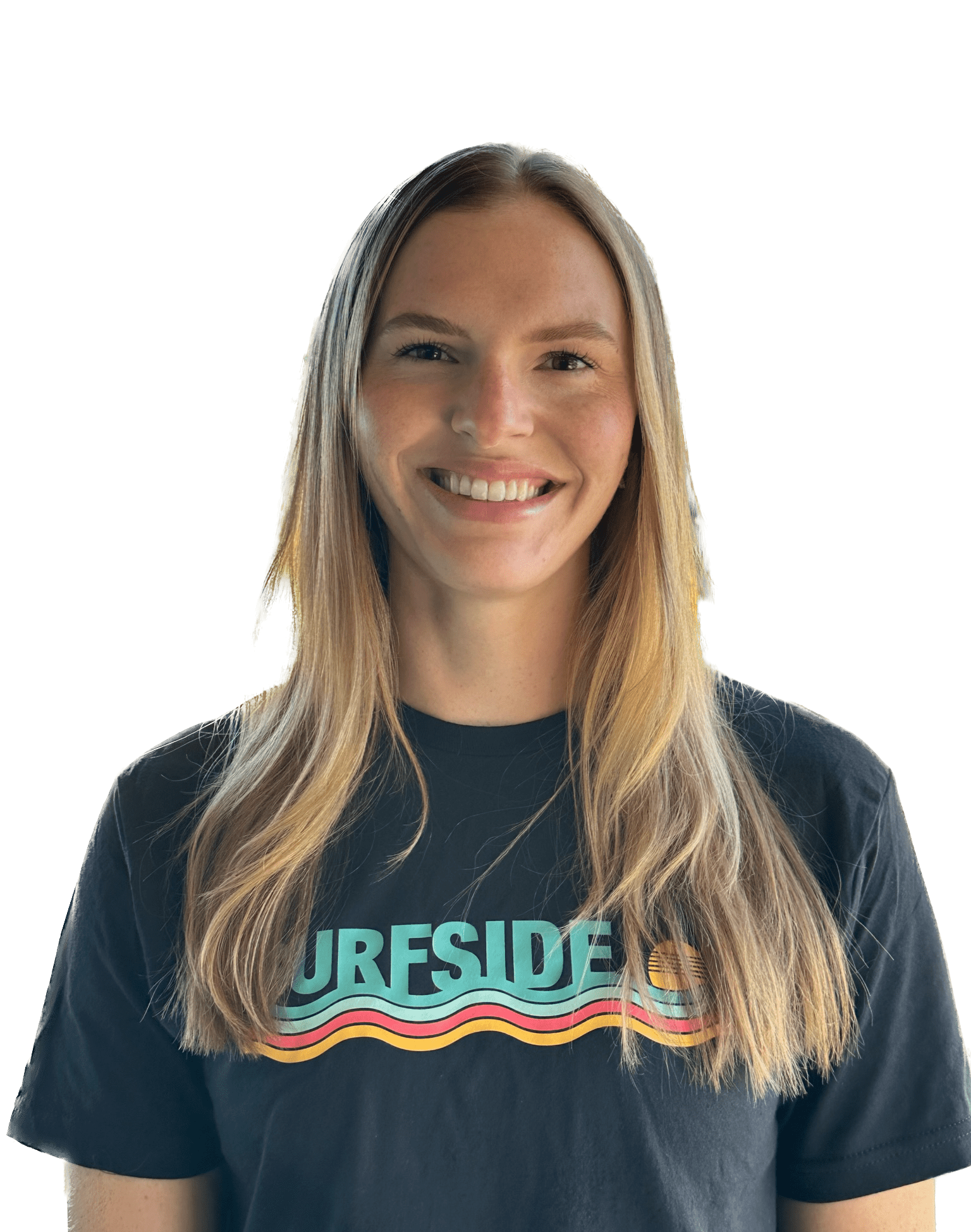 Megan Rice joined the Surfside team in July 2023. Currently, she's an active player on USA Volleyball's Beach National Developmental Team. This year marked her debut in professional beach volleyball, with her standout achievement being a 2nd place finish in AVP Hermosa. This holds special meaning for her as she's a native of Hermosa Beach and the South Bay region.
Megan competed as an Outside Hitter for Redondo Union High School, where she helped her Sea Hawk team secure two Division 1 State Championship Titles in 2014 and 2015. During 2015, her senior year, she earned a variety of awards and honors, including selection as an AVCA Under Armour All-America and placement on the All-CIF SS Division 1AA Volleyball Team. She also received the Daily Breeze All-Area Girls Volleyball Co-Player of the Year award.
Megan started her Division I indoor volleyball career at UC Santa Barbara (UCSB) before quickly transferring to Loyola Marymount University (LMU), where she completed her college career. As an indoor volleyball athlete, she earned the distinction of being named to the All West Coast Conference (WCC) First Team three times. 
During her junior year at LMU, Megan also joined the beach volleyball team, marking her introduction to the sport. She quickly fell in love with the game and the program, and continued to play through graduate school. By the time she graduated in 2022, she had earned AVCA First Team All-American honors, the AVCA Top Flight Award, WCC Beach Volleyball Pair of the Year, had three WCC Beach Volleyball Championship titles, and helped lead her LMU team to two NCAA Final Four appearances (including a 3rd place finish in 2021).
Additional Info
Education:
M.S. Business Analytics (summa cum laude)
B.A. Marketing Analytics (magna cum laude)
Fun fact:
Megan's first year of club volleyball was 14's at Surfside!